Logo
Please do not edit, change, distort, recolor, or reconfigure the Azur Games logo.
On a light or dark background, use a full-color version of the logo with black text.
On a blue or colored background, use a white version of the logo.
IMPORTANT! Use the black version of the logo only for black and white printing, die cutting, embossing, selective varnishing, etc.
Spacing
The minimum free space around the logo equals half its height.
Color palette
Azur Games' signature blue in conjunction with black and white create the foundation of our brand's color palette. Red is an accent color and can only be used for minor elements. The amount of red in the layout should not exceed 20%.
Hex: #1256fb Pantone: 2728C
RGB: 18 86 251 CMYK: 99 76 0 0
Hex: #ffffff RGB: 255 255 255
CMYK: 0 0 0 0
Hex: #101820 Pantone: Black 6C
RGB: 16 24 32 CMYK: 100 61 32 96
Hex: #e40046 Pantone: 6192 C
RGB: 228 0 70 CMYK: 0 100 62 0
Mascot
Sharkie is the protagonist in our external and internal communications.
Bold, frank, confident, Sharkie from Azur knows how to be a leader and shine at the forefront of trends. At the same time, Sharkie is not only a welcome guest of fun parties, but also a true friend who is always reliable.
The mascot has
two versions

, a primary one (Sharkie) and a simplified one (Junior Sharkie).

IMPORTANT! These versions are not interchangeable.

Sharkie can be used anywhere, as a representative of Azur Games.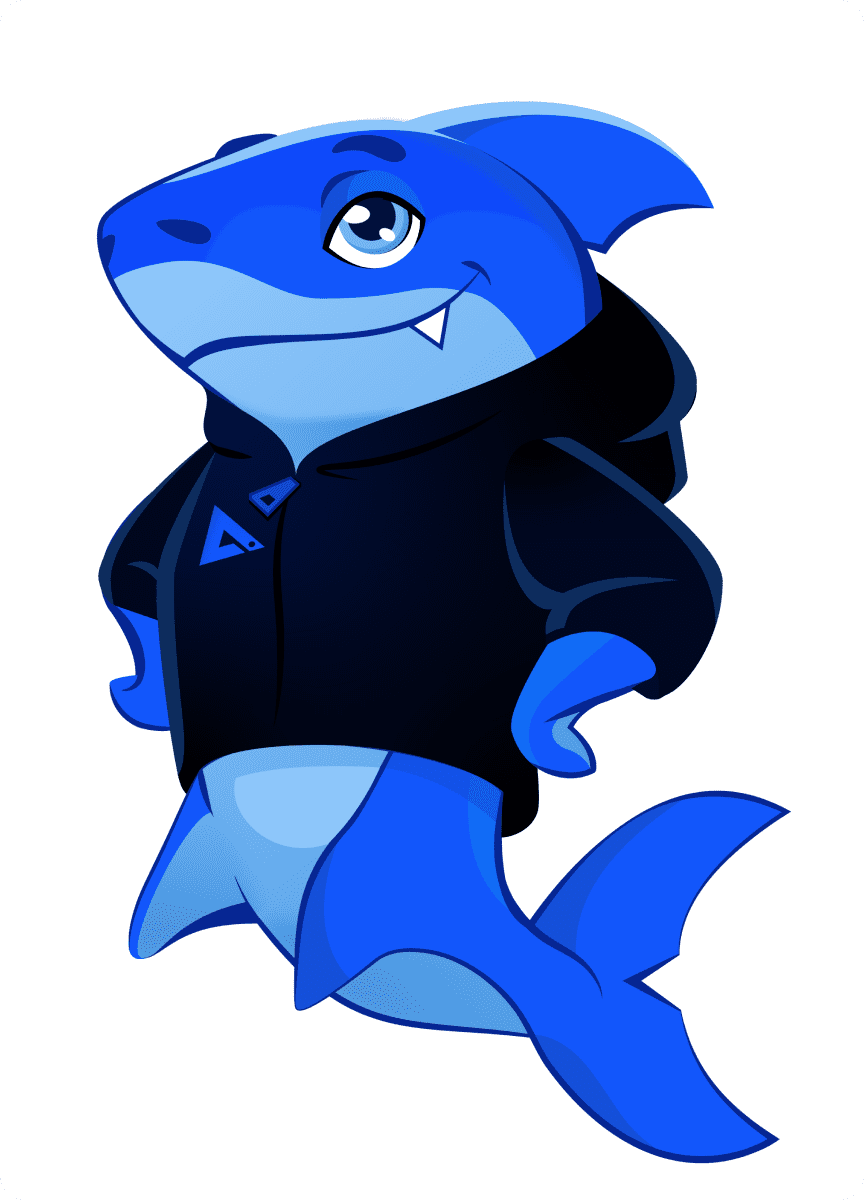 Junior Sharkie represents a junior gamedev specialist, and in a broad sense, the manifestation of any powerful emotion. So, Junior Sharkie can appear in materials for juniors and children or in a special project where the goal is to evoke an emotional response from the viewer.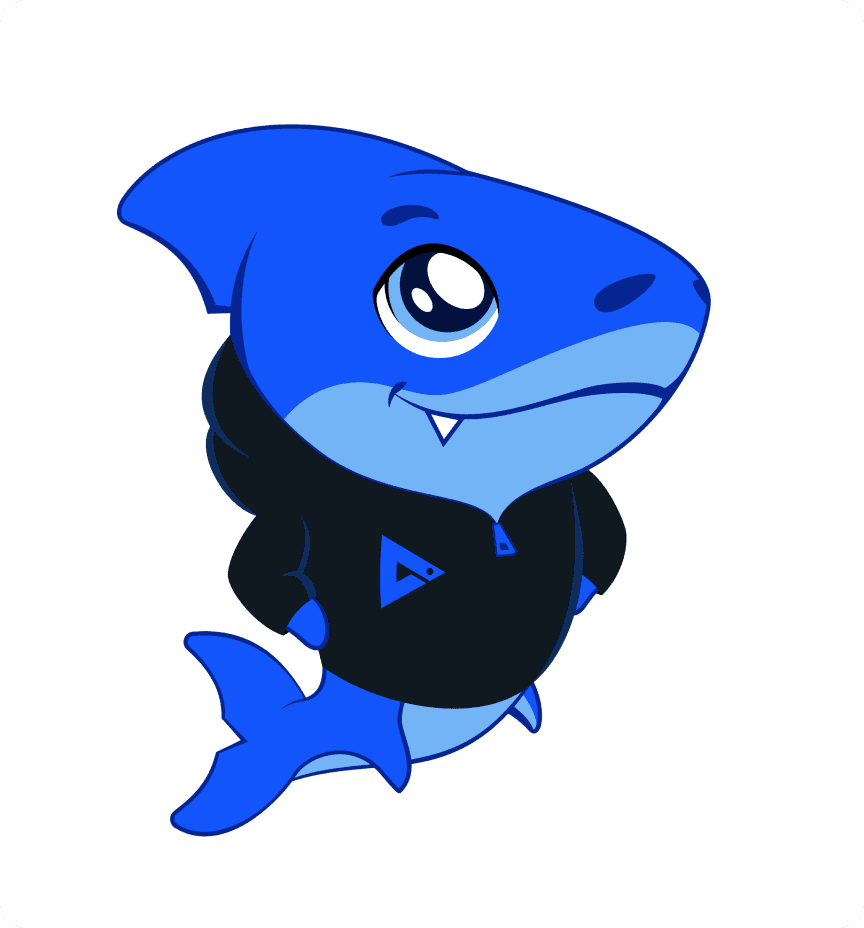 Pattern
The pattern is based on our triangle-shaped brand mark and can serve as a background.
Looking for
more

?

Download the full Azur Games brand style guide.