In-game events in hyper-casual: are they worth it?
Traditionally, in-game events have been a staple in more intricate mid-core projects, but have been notably absent from hyper-casual games. Venturing into unexplored territory, we decided to introduce these events into the hyper-casual realm. Our experiment resulted in a significant improvement across all key metrics, from retention to LTV. Let's delve into the specifics.
Our test subject was Chain Cube, a game revolving around the merging of 3D cubes with identical numbers. Once rejected by a publisher, we took over, performed several iterations, and managed to propel the game to the top. You can find the full history of its development in our article.
In Chain Cube, an event is a unique mission that needs to be completed within a specified time frame. The player is introduced to a distinct playing field with unique properties, giving them a fresh experience and an air of exclusivity.
These events run for a day and cycle every alternate day, with a total of five different types currently in the mix. The underlying rules remain uniform, but the conditions are mixed up a bit:
The playing field adopts an elliptical shape.
The size of the cubes changes based on the dice value — an idea we toyed with before but repurposed here.
Cubes boast smoother edges and a more jelly-like physics.
Some cubes are stuck in a frozen state. They can't be moved unless they connect with a cube of the same value.
After merging specific values, the field shakes and shuffles the cubes.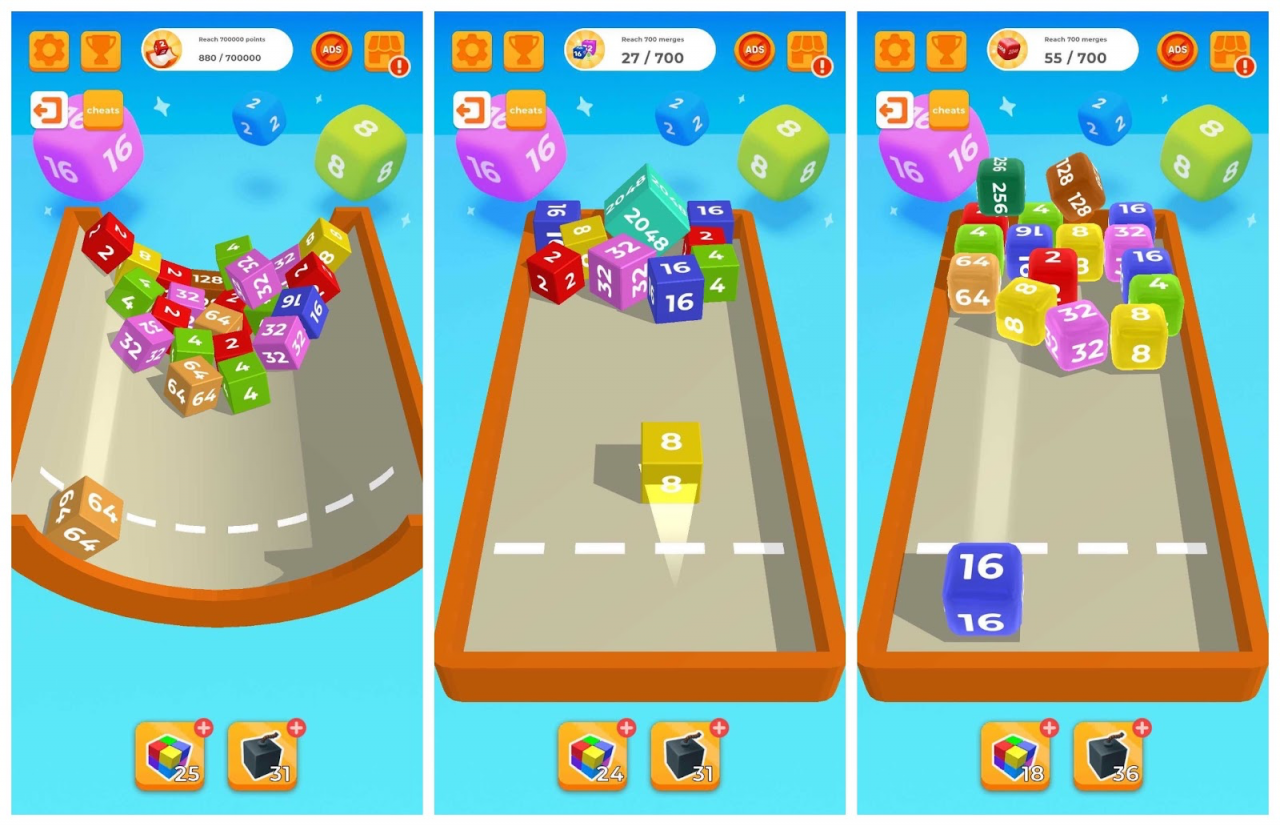 Three event types: elliptical field, growing cubes, and smoothed out cubes
We brought these events to life in Chain Cube through two key stages — ones we like to call the draft and release stages. Our first version allowed us to gather useful analytics (playtime increased by 15%, LTV by 8-9%, and retention remained stable) and observe user reactions to these new elements. We then utilized this data to perfect the feature in the second stage.
Upon launch, the events were an immediate hit among players, rookies and seasoned gamers alike. Now, about half of our daily active users participate in these events, and our LTV saw a 15-20% boost.
Introducing these timed challenges injected some welcome variety into the gameplay. Previously, players logged in to unwind and have a chill gaming experience. Now, however, we've thrown in a timed challenge that players are keen to conquer. This dynamic addition led to a relative increase in retention by 10% — a shift from 3.5 to 1.5 percentage points in absolute terms.
We also noticed an interesting trend: players began using boosters more frequently. These handy tools were once overlooked but are now an integral part of gameplay due to the time-bound challenges. The result? Players are watching rewarded ads more frequently.
There was also a surge in interstitial ad views as overall playtime went up by 10%. More players are watching at least one ad now, despite us not limiting access to the game when offline (though an active internet connection is necessary to participate in events). This shift has resulted in a higher ad-viewing conversion rate, and the number of views has jumped by 25-30% per install.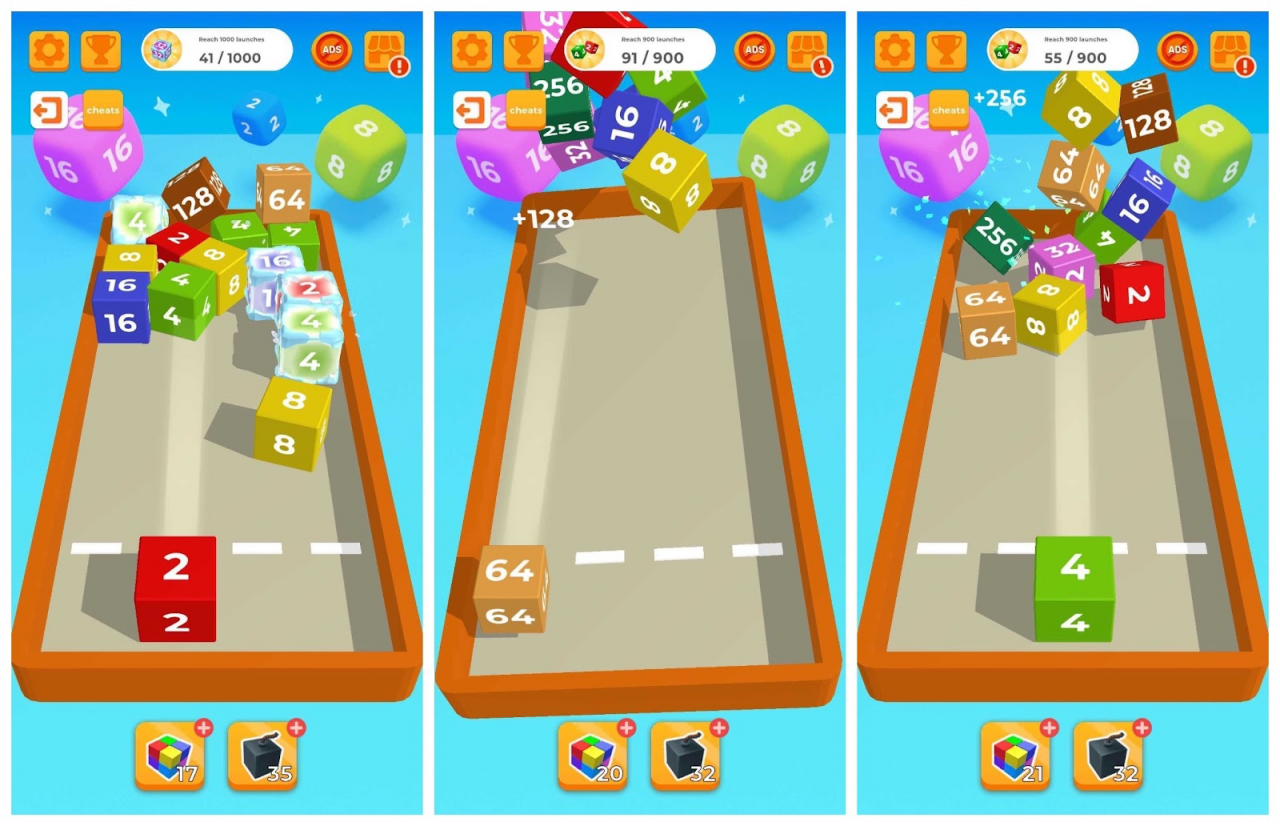 Another two types of events: frozen cubes and shuffled cubes
We've incorporated a little treat for successful completion of events — a backdrop from our skin store. This reward has nudged players to interact more with the store, leading to additional purchases and ad views. It might not be a monumental shift, but it's a welcome bonus that we plan to amplify.
In conclusion, introducing this new event feature has given a significant lift to our metrics. And what's even more exciting? We accomplished all of this simply by adding an event icon to the game. Our next steps are to bring more players into the fold, scale up our events, and continue refining monetization strategies, game balance, and event frequencies. The journey continues.
Back to blog