We are the top downloaded game publisher headquartered in EMEA region
Data.ai, the analytical platform (previously known as App Annie), recently released the results for its annual Top Publisher Awards 2023. You can view all the details on their website, it's interesting.
Notably, Azur Games has been ranked as the top game publisher for downloads among all publishers based in the EMEA region.
In simpler terms: Azur Games holds the number one spot for companies from Europe, Middle East, and Africa in terms of game installs.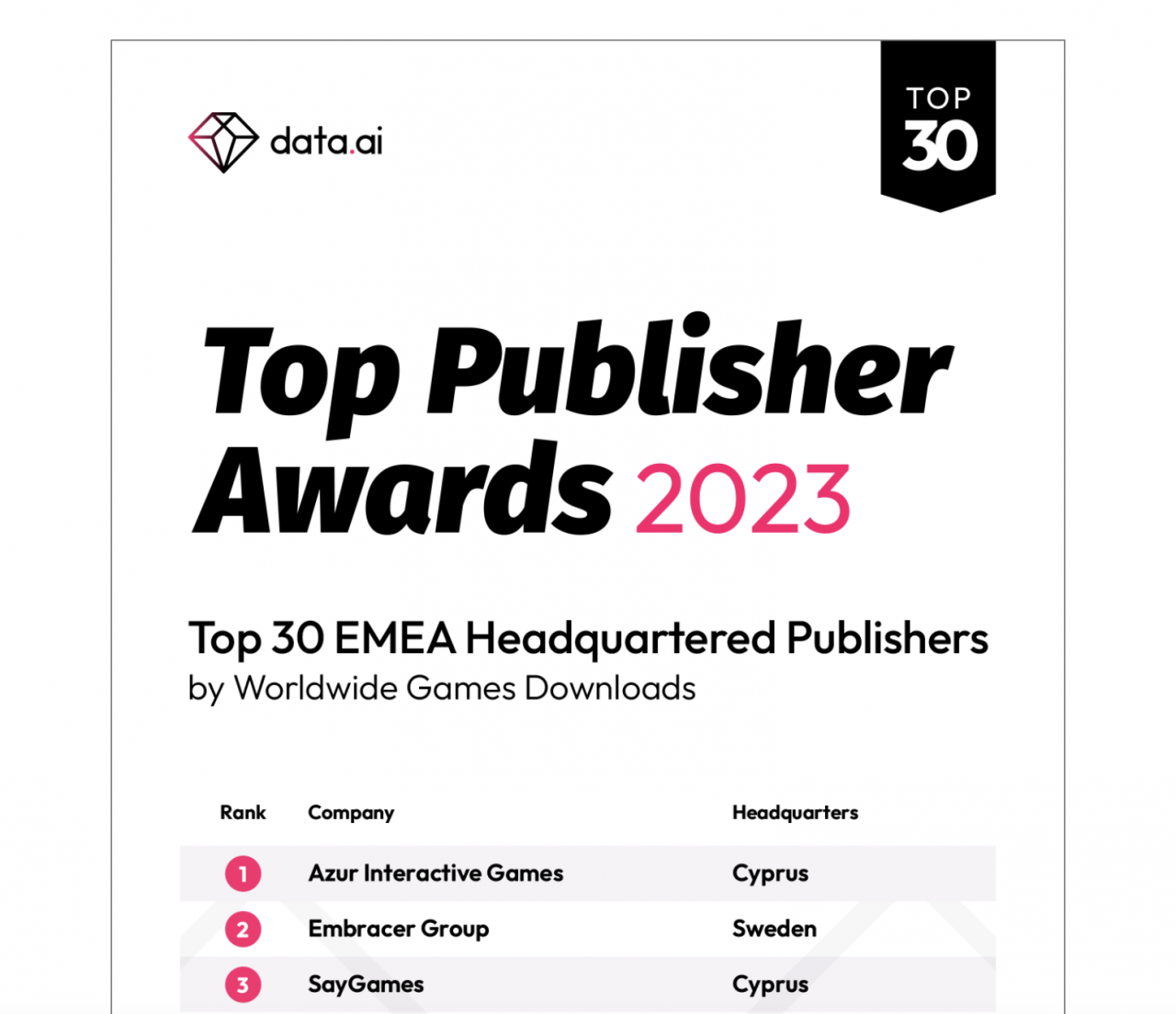 The rankings were drawn from data.ai's data, spanning from January 2022 to July 2023. The total number of downloads worldwide from the App Store and Google Play were considered (except for China, where only the App Store data was factored in).
While the award website doesn't reveal specific install data, we can share that we crossed the 3 billion installs mark last year, and we're closing in on five billion this year.
Achievements like these are only possible through the dedication and effort of our team and partners, and we're proud to be working alongside you. With more releases, installs, experiments, and cases in the pipeline, there's more to look forward to. So, stay tuned!
Back to blog