We're starting to publish blockchain-based games
Azur Games has started a new initiative focused on publishing blockchain-based games. The company will provide the studios with a turnkey solution for integrating the blockchain component into any gaming project, even if they weren't developed for the NFT market specifically.
This will allow us to launch games from developers who don't have any experience in blockchain-based projects. We'll help with all the tokenomics and integration of the blockchain part, and they will be able to focus on the gameplay.

Azur Games co-founder Dmitry Yaminsky
Azur Games has signed an exclusive partnership agreement with Nefta — the company will take care of SDK integration, marketplaces, and help the developers create NFT collections and wallets.
"Partnership with Nefta will solidify our NFT initiative, because Azur Games will provide assistance with marketing, user acquisition, community management and help with game design, and Nefta will take care of the entire blockchain part and simplify its integration for the developers who are not familiar with the process," Dmitry Yaminsky said.
Using the Nefta platform, partners of Azur Games will have access to first-in-market technology to rapidly develop, release & grow web3 games. We've done the heavy lifting, enabling game devs to focus on awesome game experiences instead of dealing with crypto gargon or hiring out blockchain teams. This partnership with Azur Games will accelerate our plans to be the leading web3 platform for the games industry.

Nefta co-founder Geeshan Willink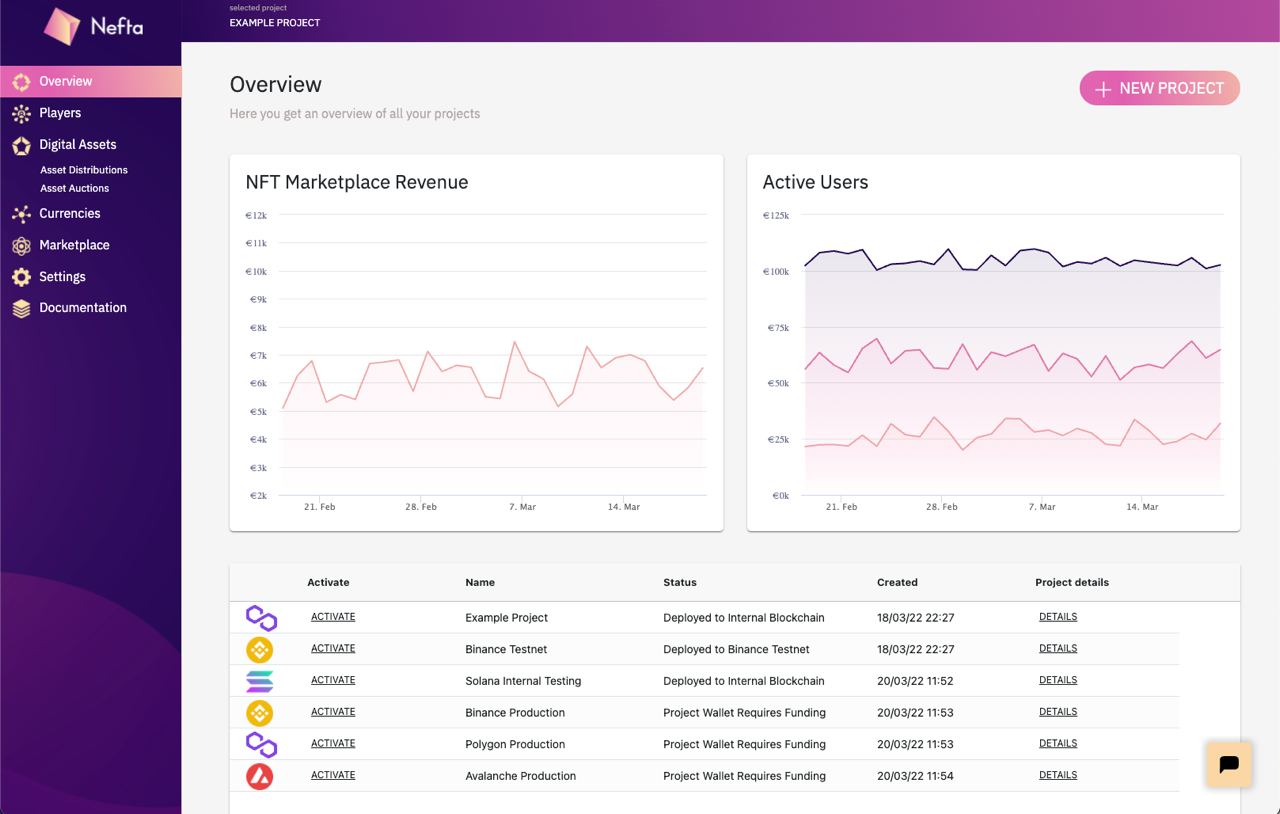 By partnering up with Azur Games, the developers experienced in game design will get an opportunity to promptly check the viability of games without having to spend a lot of resources on blockchain development.
In total, Azur Games plans to spend more than $10 million on the development of NFT projects in 2022. The company has already invested $2 million in the development of Axes Metaverse, which successfully held three GAOs (Games Assets Offerings) and had a drop on Binance for a total of $4 million.
About Azur Games
Azur Games became one of the world's top 3 mobile game publishers by downloads in 2021 with dozens of high-performing projects. The total number of installs has crossed the 2,5 billion mark. Some of the company's hits are Worms Zone and Stack Ball, which have gained more than 600 million downloads combined.
About Nefta
Nefta is an end-to-end platform to build, launch and grow high-quality web3 games. Developers can easily integrate gaming-specific NFTs, multi-chain wallets, tokens, custom marketplaces & more, using Nefta's APIs and SDKs. With Nefta's platform, game developers gain valuable insight into blockchain game economies, monetization and user analytics. Nefta recently raised VC funding and is rapidly growing. Official website: https://nefta.io
Back to blog